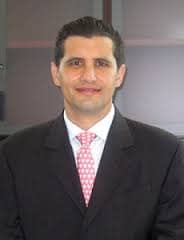 On January 7, 2014, Arturo Henríquez Autrey, the president of Pemex Procurement International, Inc., gave a presentation in Houston. Afterwards, he spoke with MEI and agreed to an interview.
Within 10 days of his presentation, Mr. Henríquez was named Corporate Director of Procurement in Pemex, with the result that his schedule no longer permitted further discussion of the fine points of Pemex procurement.
The attached document provides 1) the initial Q&A with Mr. Henríquez, 2) a longer dialogue with an imaginary Pemex purchasing manager who is interested in improving the procurement culture in Pemex. The dialogue draws on many years of experience with the challenges of procurement in Pemex, as experienced both from the buyer's and seller's perspectives.
To download this document, CLICK HERE.