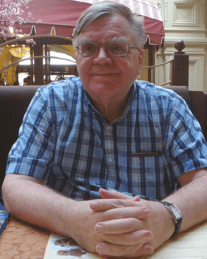 MEI 012615 — This report takes the form of a 9-page interview with petroleum fiscal consultant Pedro van Meurs in Houston on January 26, 2015. Dr. van Meurs tells of his background and preparation for critiquing the fiscal terms of Mexico's Round One. He believes that the fiscal terms and contractual framework need improvements in order for Round One to be a success.
He strongly believes that if enough feedback by prospective bidders is given to authorities in Mexico, then by mid-June the offered fiscal terms and contractual provisions will have been improved.
He also responds to several concerns by Mexico Energy Intelligence® about term length of a contract, the posting of reserves, and Mexico's national oil narrative.
CLICK HERE to confirm your email and proceed to download this interview and appended title list of related reports.
To inquire about the purchase of a report or a subscription to our service, click here.