(MEI 891, HOUSTON, 04/24/2019) This report takes aim at the "Pemex corruption argument" that is presently in circulation. The argument is that the deteriorated state of Pemex may be explained by a pattern of corruption during the so-called neoliberal period of 1982-2018.
In this report, we interpret the present state of Pemex as a result of the many missteps taken in policy, leadership and implement during this period.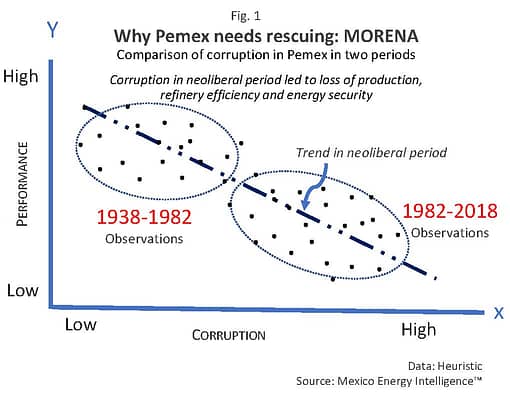 This report gives the reader a sense of how timid, ideologically constricted policies led to the unhappy outcomes that are seen today. We discount corruption as an explanatory variable.
In a separate report, MEI 890, which is still under review, we comment on the profiles of each of the 12 directors general during this period.
Download MEI 891 Sample pages.