For the past 18 years, the Mexican gas pipeline and distribution companies have been blocked from realizing their original dream of business opportunities in Mexico. The Natural Gas Act of 1995 gave private industry the right to own and operate gas transmission and distribution pipelines; it gave them the right to import and export natural gas; it gave them the right to build and operate gas storage facilities; and, it gave them the right to build out gas distribution networks in franchise zones authorized by the Energy Regulatory Commission (CRE).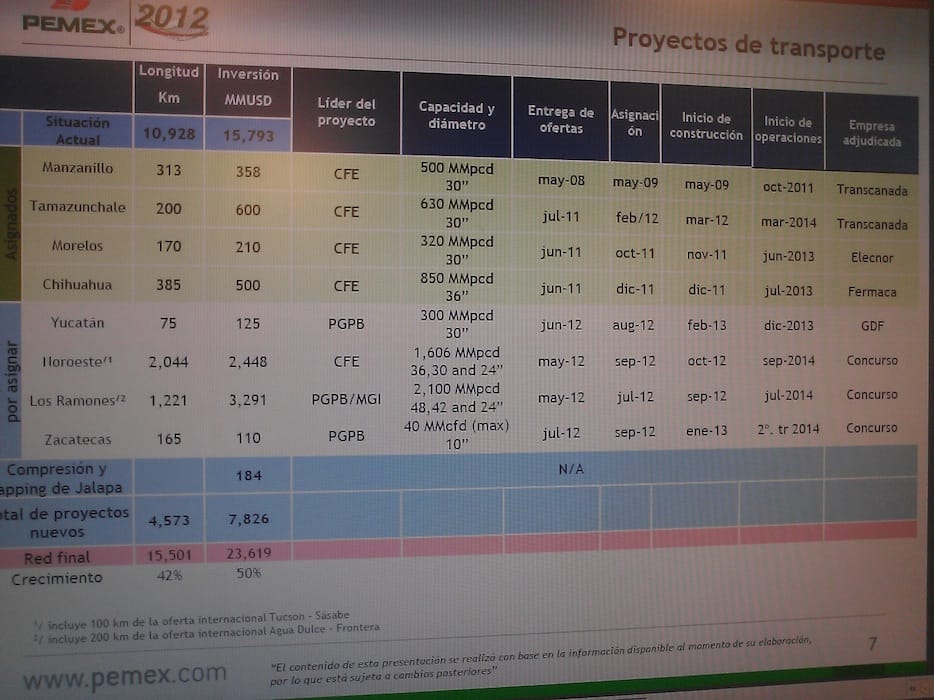 The story of the disappointments that happened from 1996 forward is too sad to tell—ou presque. First, the government shot itself in the foot in agreeing to put an initial 10% import duty on natural gas, thereby sending a signal to Monterrey industry that it should stick with Pemex as its gas supplier. Second, Pemex Gas managed to get into the equity of private pipelines in northern Mexico, thereby obtaining control of the business and blocking the emergence of a secondary market in pipeline capacity. Then, inside the franchise zones, LPG distributors waged a campaign of misinformation and legal harassment against the natural gas distributors. The story of disappointments goes on.
With a new president with fresh ideas who seeks a new energy reform, gas pipeline and distribution companies have the opportunity to push the strategic agenda, and try to claim, as theirs, the commercial opportunities that had been promised them nearly two decades ago. Our Market Note 158 will set forth the strategic agenda that the principal gas pipeline and distribution companies in Mexico, namely, Gas Natural Fenosa, GDF/SUEZ, Sempra, Kinder Morgan and Gas Natural Industrial should follow in this presidential term.
Download summary now. Report is in the pipeline!