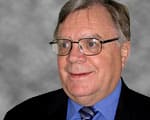 The term "gold plating" has been around for decades in public services such as electricity and natural gas distribution where the return on investment of a company is regulated by a Public Utility Commission. A company might, for example, be guaranteed a 12% return on its investment.
In such an arrangement, the company is given the incentive to increase the level of investment beyond what is needed by standard practices or safety. In the extreme (purely imaginary) case, a company would apply gold plating to valves, pipes and transformers.
Hence, the term "gold plating" to apply to any contractual situation where the contractor is motivated to incur greater costs than would be necessary.
Move forward to Mexico in 2015:
In his study of the fiscal terms in the Model Contract as issued by the Hydrocarbon Commission (CNH) in mid-December 2015, Pedro van Meurs, a globally recognized expert on fiscal systems, has identified a risk for both the Mexican government and prospective bidders: The proposed terms would incentive gold plating by a future operator.
In the attached slides, he gives the example of how an oilfield development project that maintained costs at $30/bbl would generate more cash for the investor (and less profit-sharing for the government) than same field at a cost of $15/bbl. Such a situation brings about a misalignment of interests between the host government and the oil company.
Dr. van Meurs proposes that this undesirable outcome may be avoided by prudent adjustment of the fiscal terms in ways that align the interests of the State and its contractor, who is, in effect, its oilfield development partner.
Dr. van Meurs' presentation, dated January 24, 2015, is available here: Download
.